WE KNOW GOOD WINE.
WHEN YOU DRINK OUR WINE YOU WILL FEEL GOOD.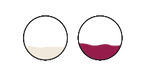 You choose the type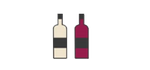 We choose the wine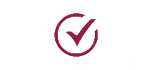 you choose pick up or delivery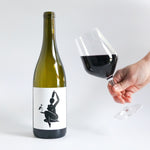 Selection Process
How it Works
Each month we carefully select six new wines from producers all over the world. Usually three red, and three white/sparkling. Each wine is from a producer practicing organic, biodynamic, and/or sustainable winemaking.
If you are a local-pick up member, you get to choose yourself from those six wines when you come in to pick up!
If you are a shipping member, we will send you your wine based on your preference of red, white or mix.
We will provide you will detailed information on each wine, such as varietal, tasting and food pairing notes, as well as information on the winery itself.

FREQUENTLY ASKED QUESTIONS
PERKS OF PICKING UP

Two free glasses of wine each month
10% OFF take home bottles from the market
Pick-up party in the Wine Lounge - First Friday of every month, 5-9pm. Enjoy live music, small bites and a complimentary tasting of the current months wines!
If you miss the pick-up party you can always purchase a flight at the restaurant, four wines of your choice for $16.
Ability to swap out wine club wines for market wine if you aren't jazzed on the current months selections, anything of equal or lesser value.
Priority sign up and discounts on all wine events and wine pairing dinners
PERKS OF SHIPPING

Wine comes right to your doorstep! I mean... what is better than that?
Wines curated by GOODONYA's in house experts!
HOW DOES THE SUBSCRIPTION WORK?

Your first wine club charge will be on the day of sign up and you will receive wine from that month.
After signing up, you will be charged on the 1st of every month. For example, if you sign up on the 31st of January you will get January wines. And then charged again on February 1st and get February wines. 
You can manage your subscription anytime, you are in full control.
You can pause for up to 3 months. Or cancel anytime.
Click the link to Manage Subscription.
SHIPPING POLICY

Currently shipping is only available in California 
The shipping rate will be calculated at checkout depending on your location within California. Shipping costs are exact, we do not charge a handling fee or up-charge rates. 
Shipping will come via UPS and an adult signature is required by law. Often UPS drivers know their accounts and you can leave a note for them, or tell them, it's ok in the future to leave without signing. They are normally pretty chill about it, but it's possible you will have to sign. 
Orders process on the 1st of each month and ship within a few days of the 1st.  
RETURNS

We do not accept returns but do offer exchanges on unopened bottles.
If you are a pick up customer come in and ask for our wine director, Marin; she can find you a bottle of equal or lessor value that you love. If she is not available our market staff is happy to assist in the exchange.
If you are a shipping customer it's just not worth the expense of shipping it back. Gift that bottle to someone who loves wine. 
What our Members are Saying
5

"I came in to buy a bottle of champagne for the beach, and ended up leaving with a monthly wine membership, 3 bottles to
take home, and a brain full of new knowledge about organic and biodynamic wines! I can't express how happy I am that I
joined this wine club! Get the 6 bottle membership, you won't be disappointed. It's so nice knowing that the wine is low in
sugar, made from natural ingredients, and not breaking the bank!"

Erica Hagman

5

"Bought this membership as a gift for my girl for her birthday and let me tell you... this has scored me SO MANY brownie
points! She loves it! Every month she picks up her wines, she is amazed at how delicious the selection is, how friendly and
knowledgeable the staff is, and how awesome their wine lounge is! If you're looking for a gift for a loved one, or to spoil
yourself.... GET THIS MEMBERSHIP! Love that her membership comes with a couple of free glasses of wine per month if you pick up. Awesome."

Mark

5

"Honestly. It is this wine from GOODONYA or nothing. I stopped drinking wine, especially red because it was giving me
headaches. Their wine is so clean | have never felt bad. THANK YOU!!!!!!"

Sarah Jackson